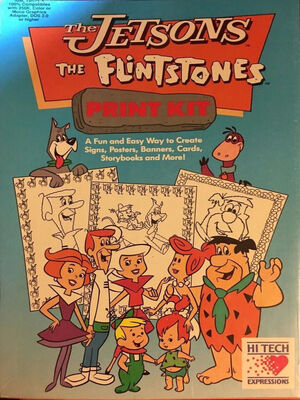 The Jetsons The Flintstones Print Kit is a software package from Hi Tech Expressions. It was released in 1991 for DOS, Apple, and Commodore 64.
The designing and printing program includes clip art featuring characters from The Jetsons and The Flintstones.
Gallery
Ad blocker interference detected!
Wikia is a free-to-use site that makes money from advertising. We have a modified experience for viewers using ad blockers

Wikia is not accessible if you've made further modifications. Remove the custom ad blocker rule(s) and the page will load as expected.